Invierno en el balcón – Ideas de decoración cómoda y acogedora
Invierno en el balcón – Ideas de decoración cómoda y acogedora
El invierno ha llegado y con él, las bajas temperaturas y la necesidad de crear espacios cálidos y acogedores. Si cuentas con un balcón en tu hogar, no pierdas la oportunidad de convertirlo en un rincón comfortable y agradable para disfrutar de la temporada invernal. A continuación, te presentaremos algunas ideas de decoración para lograr un ambiente cómodo y acogedor en tu balcón durante el invierno.
1. Aprovecha las alfombras: Las alfombras son un elemento esencial para crear una sensación de calidez en cualquier espacio. Utiliza alfombras de colores oscuros y tejidos suaves para cubrir el suelo del balcón. Esto no solo agregará calor a tus pies, sino que también proporcionará un toque de elegancia y estilo a la decoración.
2. Muebles confortables: Elige muebles acogedores y confortables para tu balcón. Opta por cojines y sofás amplios, con telas suaves y agradables al tacto. Combina diferentes texturas y colores para crear un ambiente alegre y al mismo tiempo relajante.
3. Iluminación cálida: La iluminación juega un papel fundamental en la creación de un ambiente acogedor. Utiliza luces suaves y cálidas para iluminar tu balcón durante el invierno. Las luces colgantes, las velas y las lámparas de pie son opciones ideales para lograr una iluminación cálida y acogedora.
4. Cortinas y estores: Para evitar el frío y los vientos fuertes, instala cortinas o estores en tu balcón. Estos elementos no solo te protegerán de las inclemencias del clima, sino que también añadirán un toque de elegancia y privacidad a tu espacio exterior.
5. Plantas de invierno: Aunque el invierno suele ser una época en la que las plantas se encuentran en reposo, aún es posible incorporar algunas especies que florecen durante esta temporada. Opta por plantas como el acebo, el viburno o el brezo, que añaden color y vida a tu balcón incluso en los días más fríos.
6. Rincón de lectura: Si cuentas con suficiente espacio, crea un rincón de lectura en tu balcón. Coloca una cómoda silla o mecedora, acompañada de una lámpara de lectura y una pequeña mesa auxiliar. Este rincón será el lugar perfecto para relajarte con un buen libro mientras disfrutas del ambiente invernal.
7. Mantas y cojines: No pueden faltar las mantas y cojines en tu balcón durante el invierno. Elige textiles suaves y cálidos en tonos neutros o acogedores estampados invernales. Estos elementos no solo proporcionarán una sensación de confort, sino que también añadirán un toque decorativo a tu balcón.
Recuerda que la clave para crear un balcón cómodo y acogedor en invierno es utilizar elementos que aporten calidez y confort. Combina diferentes texturas y colores, y no tengas miedo de experimentar. Con estas ideas de decoración, podrás disfrutar de tu balcón durante todo el invierno, creando un espacio único y agradable en tu hogar. ¡Atrévete a transformar tu balcón en el rincón perfecto para disfrutar de la temporada invernal!
Get ready to transform your balcony into a cozy winter retreat with these inspiring ideas! Whether you have a small space or a larger area, there are plenty of options to make your balcony feel like an extension of your home.
What makes a perfect winter balcony?
A winter balcony should seamlessly blend with your interior, creating a functional and inviting space. Even if you're dealing with limited space, your balcony can serve as a dining area or a second living room.
Check out our selection of elegant and simple balcony decor ideas that will make your outdoor space more secluded and atmospheric. Plus, some of these ideas can be easily done by yourself!
Ideas and suggestions for a winter balcony
From traditional balconies to contemporary spaces that seamlessly blend indoor and outdoor areas, we have more articles with ideas for small balconies that you can explore for further inspiration.
Use these suggestions and many others for your balcony projects when you need some inspiration. It's the perfect resource for anyone looking to start a balcony, terrace, or garden project, allowing you to easily take notes and organize your outdoor spaces.
Wondering how to design your winter garden? It's easier than you think! Add texture with blankets, cushions, and pillows. If you're looking for winter inspiration for your balcony, look no further than your own closet.
All the rich textures and luxurious materials you love to use during winter (knitted fabric, fur, velvet, leather) can be incorporated into your balcony design with textured pillows and blankets. Don't be afraid to mix and match different textures to create a warm and cozy atmosphere.
What's your favorite winter accent for the balcony? Faux fur is a great example. Drape it casually over a decorative chair for a beautiful and perfect spot to snuggle up on chilly nights.
To create a festive atmosphere, scatter lights throughout your balcony. With shorter days and longer nights, lighting becomes essential. Instead of relying on a single light source, disperse lights around the balcony to create a warm and inviting glow.
String lights or Christmas lights will emit a cozy, almost orange, glow that will instantly make your balcony feel more festive.
So, get creative and turn your balcony into a winter wonderland with these ideas. Your outdoor space will become a cozy retreat that you can enjoy all season long!
Immerse Yourself in the Cozy Winter Balcony Decor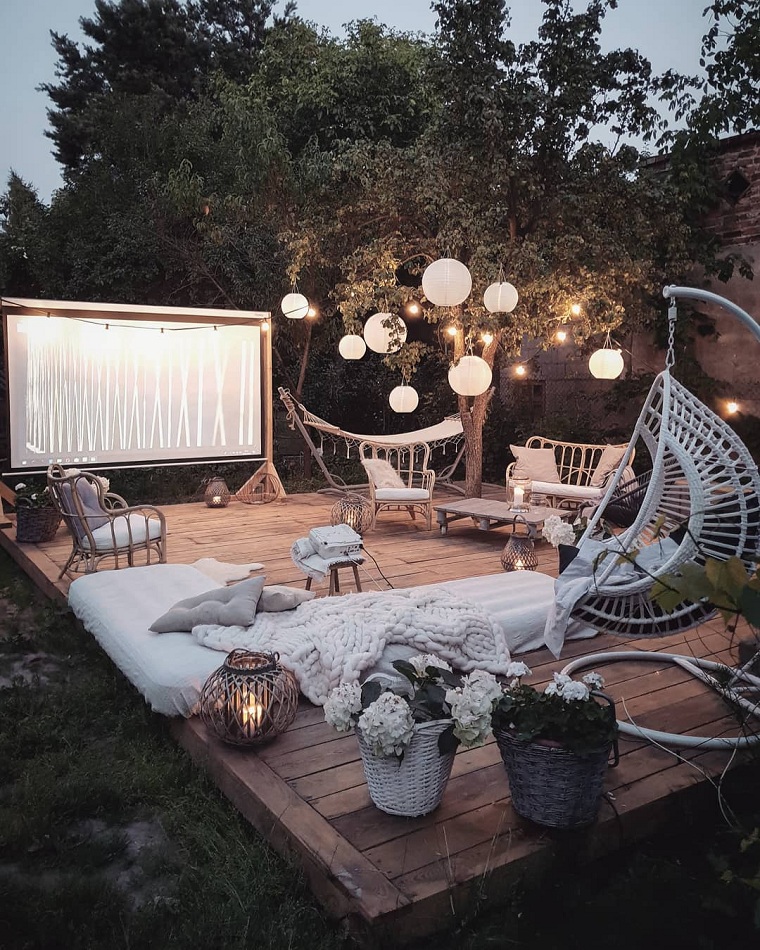 Imagine creating a warm and inviting atmosphere on your terrace during those chilly winter nights. The key is to incorporate decorative lighting that mimics the warm glow of the sun. For maximum impact, try adding a lighting accessory such as a small spotlight or a small table with a fire and some candles on your nightstand for a romantic touch.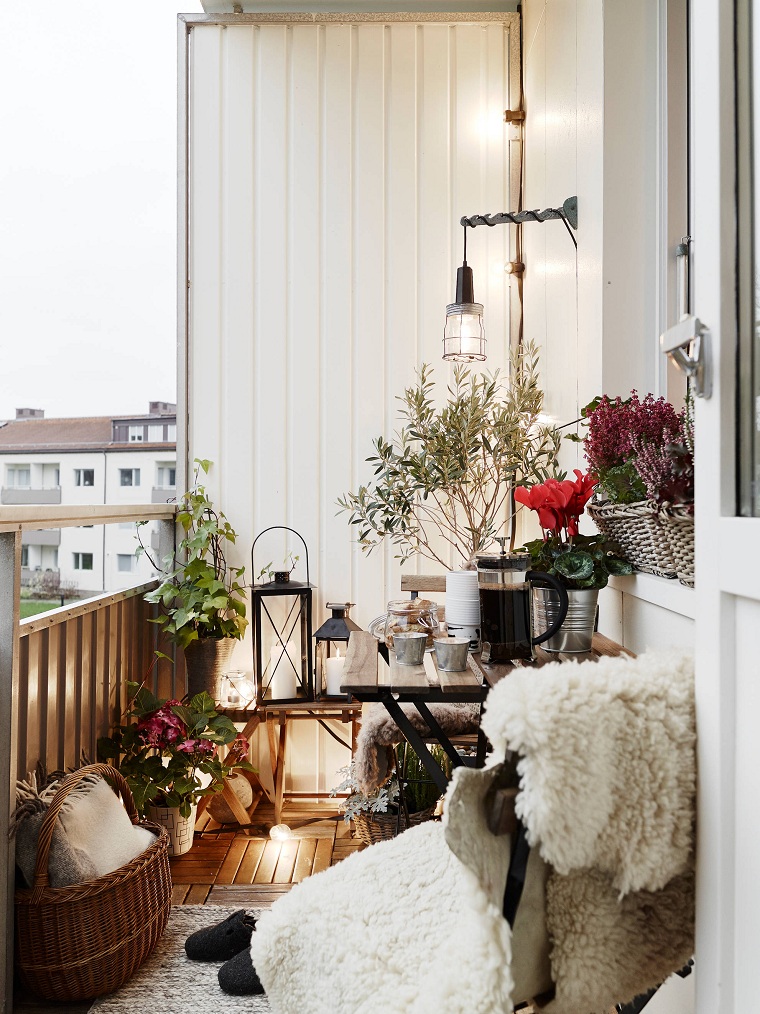 Decorative Lighting for Your Balcony
When it comes to creating a cozy ambiance on your terrace at night, nothing beats decorative lighting. Hang some lanterns, place scented candles on the table, or have dimmable LED lights built into the ceiling of your patio cover.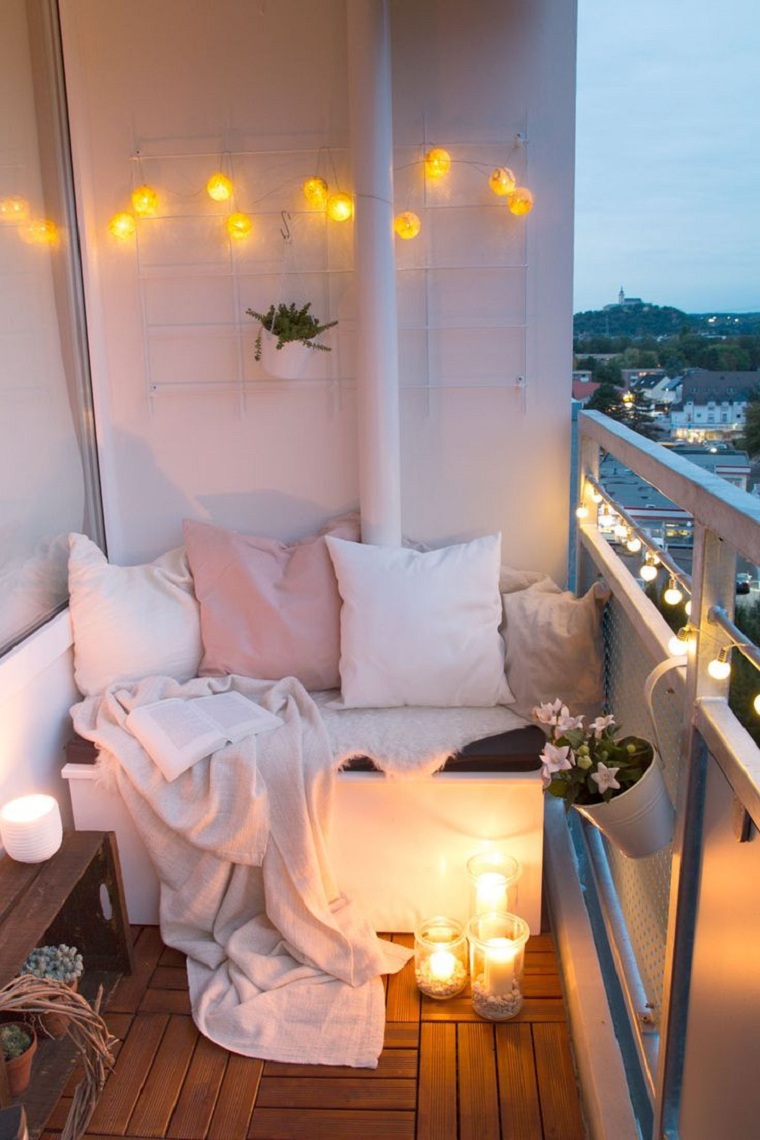 Hardy Plants
You may already have some plants on your terrace, but unless they are hardy, they won't survive the winter. Bring them indoors and replace them with resilient plants to bring your winter terrace to life.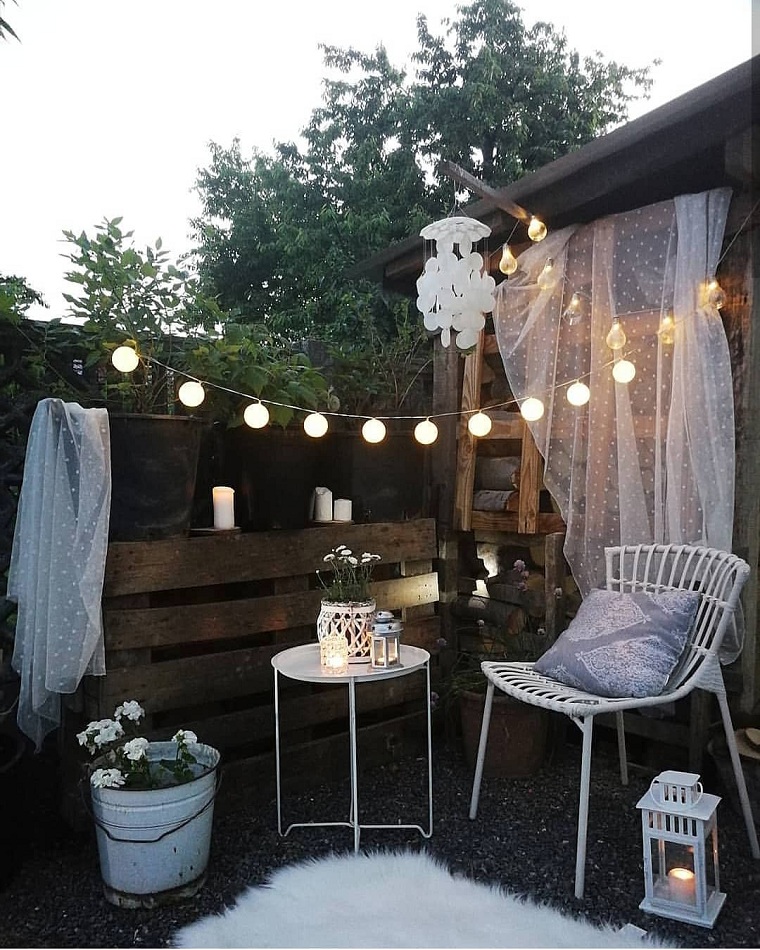 Cozy Cushions and Blankets
A few plush cushions, a sheepskin rug, and a couple of warm blankets are essential if you want to add a soft touch to your winter terrace. Don't forget to store them in a dry place when you're done using them, unless you have a patio cover, of course.
Go Crazy with Christmas Decorations
Don't limit your Christmas decorations to just the living room. How about an outdoor Christmas tree, for example? Just imagine how glorious it will look when it starts to snow! If you have a patio cover, you can even host a Christmas or New Year's reception in the garden.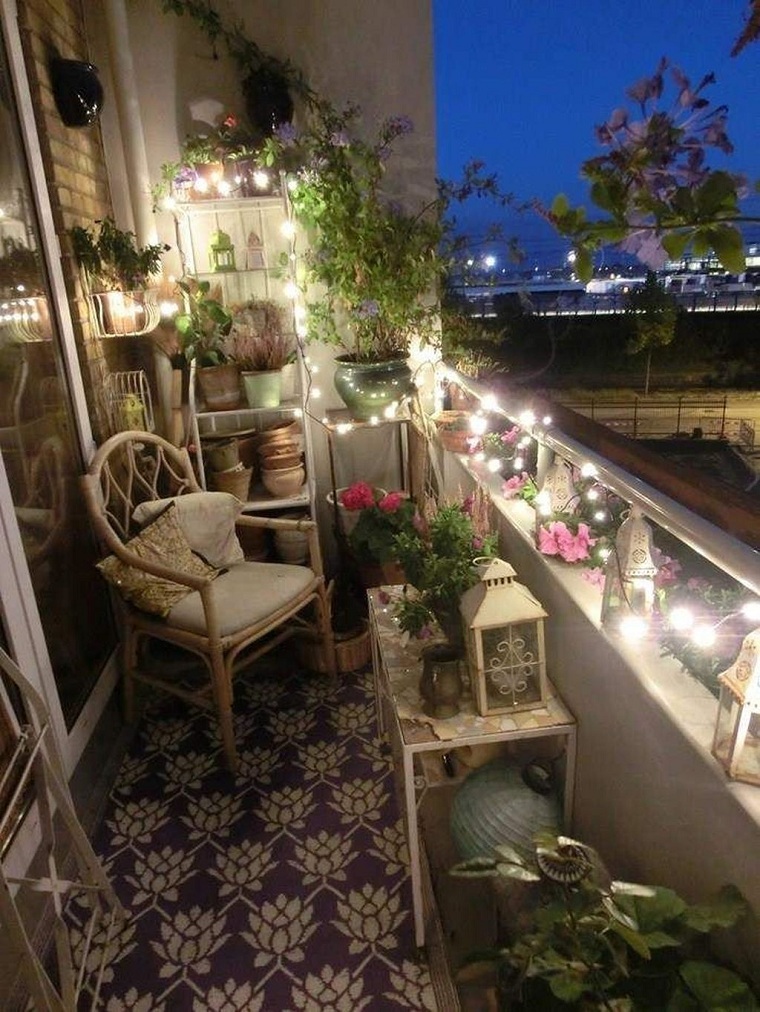 Tips for Decorating a Small Winter Balcony
Transforming a balcony is easy, but you must make the most of its potential. A small winter garden should be furnished with minimal yet comfortable furniture to provide a breath of fresh air without compromising on comfort. In a slightly larger balcony, you can place more impactful furniture, but always keep the space limitations in mind.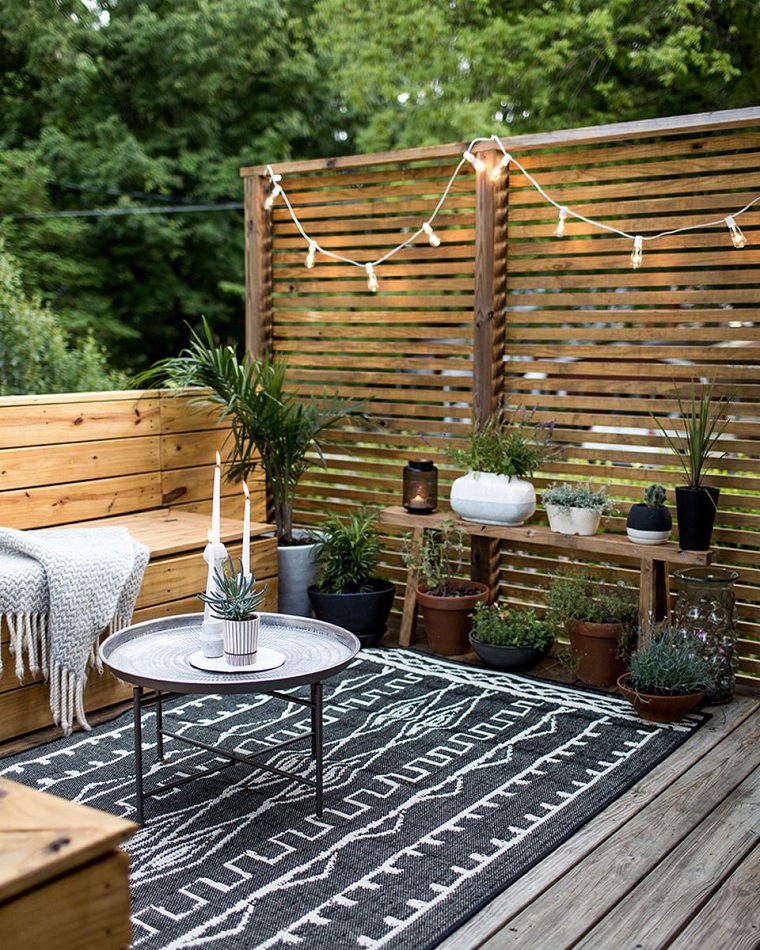 Soft color palettes and stylish lighting are easy additions to the balcony. A themed finish is another great idea for a balcony and can help give the space more character.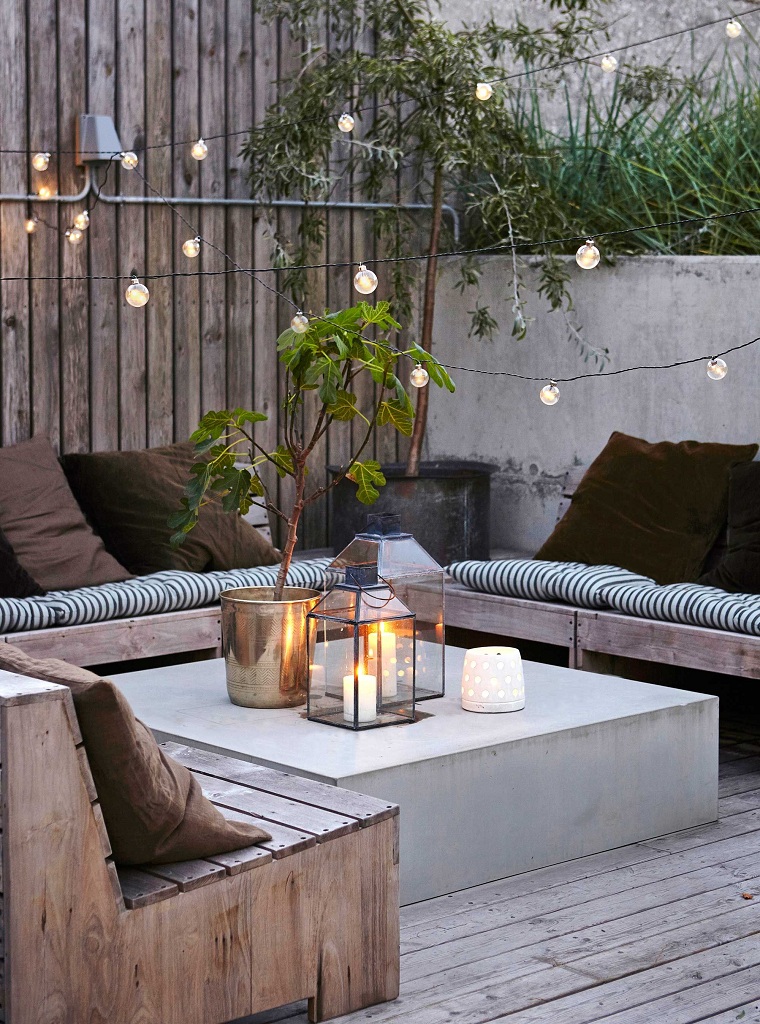 Avoid placing furniture that is too trendy and quickly "ages": instead, try creating a bright and sober ambiance, so you can easily and quickly transform the use of your balcony.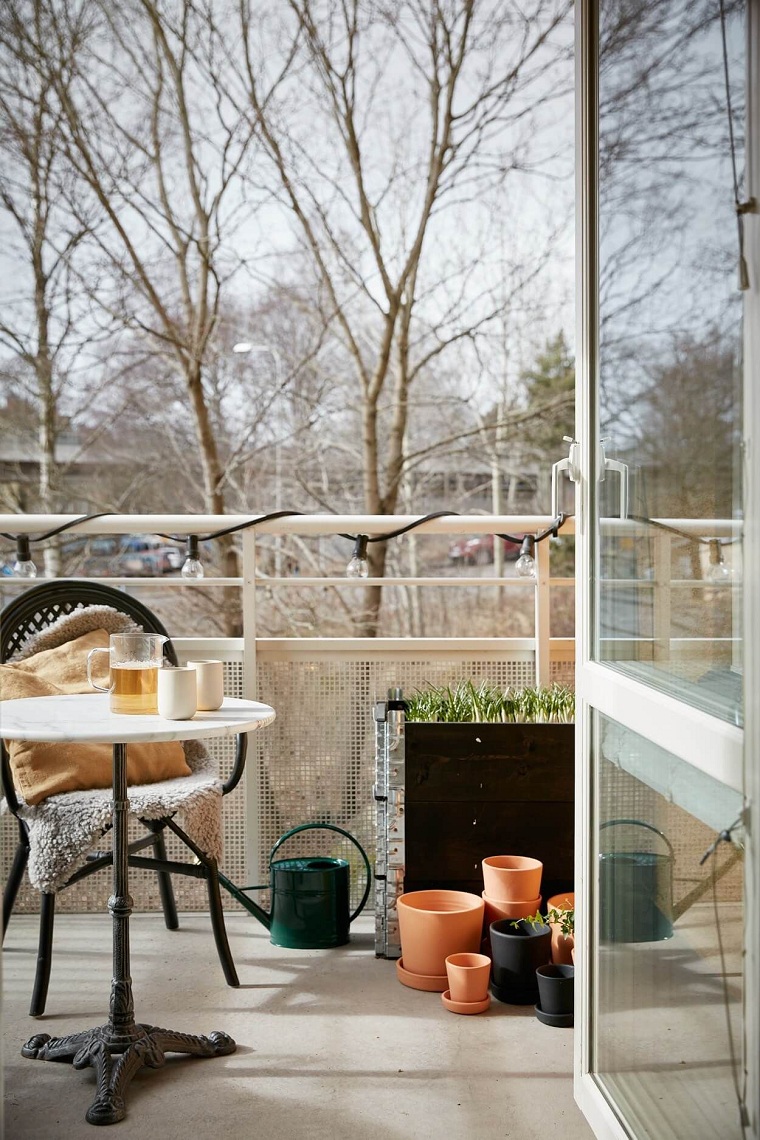 What Should I Consider When Buying Furniture for the Winter Garden?
When purchasing furniture for your balcony, always invest in quality that withstands the test of time. It's easy to choose cheaper furniture for a winter garden, but excellent and durable finishes are essential to ensure the continued enjoyment of your furniture and the winter garden as a whole.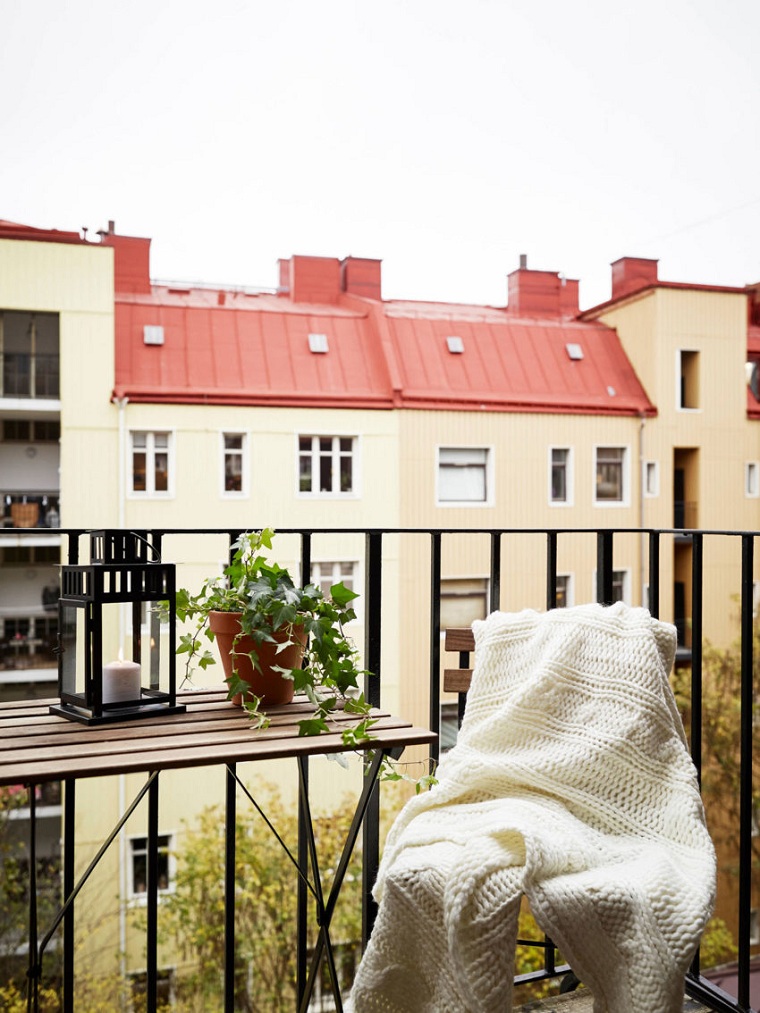 Particularly when it comes to furniture, avoid being too tied to the latest trends that quickly become outdated. Instead, strive to create a bright and timeless atmosphere, allowing you to easily and quickly transform the use of your balcony.
Winter is the perfect time to transform your balcony into a cozy retreat. But with limited use, it's important to invest in quality furniture that will last for years. When shopping for winter garden furniture, it's always a good idea to consult experts and gather opinions on the best materials. If possible, take the time to examine the products in person to ensure the necessary quality.
In summary, decorating your balcony, porch, and other outdoor areas for winter allows you to play with colors, lights, and of course, plants. You can create a truly evocative natural landscape infused with a wonderful Christmas atmosphere. We've gathered some inspiring ideas to help you decorate your balcony in the best way possible.
[Image: invierno-balcon-interior-pequenos-opciones]
[Image: invierno-diseno-balcon-opciones-moda]
[Image: pozo-fuego-decorar-exterior-invierno]