Decoración de interiores – Tendencia y consejos para 2021
Decoración de interiores – Tendencias y consejos para 2021
El diseño de interiores es un aspecto fundamental a tener en cuenta a la hora de crear un espacio acogedor y personalizado en nuestro hogar. Cada año, surgen nuevas tendencias y estilos que nos permiten renovar nuestros espacios y adaptarlos a nuestras necesidades y preferencias. En este artículo, exploraremos las tendencias y consejos para la decoración de interiores en 2021.
Una de las tendencias más destacadas para este año es la incorporación de elementos naturales en la decoración. El uso de materiales como la madera, la piedra y el mimbre aporta calidez y conexión con la naturaleza, creando ambientes serenos y relajantes. Además, la incorporación de plantas y flores en los espacios interiores también es una opción muy popular. Estos elementos naturales no solo embellecen nuestros hogares, sino que también mejoran la calidad del aire y nos conectan con el entorno en el que vivimos.
Otra tendencia importante para 2021 es el diseño minimalista. Este estilo se caracteriza por la simplicidad, la funcionalidad y la ausencia de elementos superfluos. El minimalismo busca crear espacios ordenados y despejados, donde cada elemento tenga una función específica. La paleta de colores en este estilo tiende a ser neutra y se utiliza el mobiliario de líneas rectas y simples. El minimalismo nos invita a vivir con menos y a disfrutar de espacios despejados que nos ayuden a mantener la mente clara y en paz.
En cuanto a los colores de moda para este año, el verde y el azul en tonalidades suaves y relajantes son los grandes protagonistas. Estos colores transmiten calma y armonía, y se pueden utilizar tanto en las paredes como en elementos decorativos como cojines, cortinas o alfombras. Los tonos neutros como el blanco, el beige y el gris siguen siendo muy populares, ya que brindan un lienzo en blanco que permite la introducción de colores y texturas a través de elementos decorativos.
En cuanto a los consejos para la decoración de interiores en 2021, es importante tener en cuenta la funcionalidad y la organización del espacio. El auge del teletrabajo ha llevado a la necesidad de crear un espacio de trabajo en casa, por lo que es importante dedicar un área específica para ello. Además, es fundamental aprovechar al máximo los espacios reducidos, utilizando muebles funcionales como mesas plegables, camas con almacenaje o estanterías modulares.
Por último, la iluminación juega un papel fundamental en la decoración de interiores. Es importante aprovechar al máximo la luz natural, utilizando cortinas ligeras que permitan el paso de la luz. Además, la elección de lámparas y apliques de luz indirecta ayuda a crear ambientes acogedores y cálidos.
En conclusión, la decoración de interiores en 2021 se caracteriza por la incorporación de elementos naturales, el diseño minimalista y el uso de colores suaves y relajantes. La funcionalidad y la organización del espacio son aspectos clave a tener en cuenta, al igual que la iluminación. A través de estas tendencias y consejos, podemos transformar nuestros hogares en espacios acogedores y personales, adaptados a nuestras necesidades y preferencias. En resumen, las principales tendencias en decoración de interiores para 2021 son:
1. Incorporación de elementos naturales: el uso de materiales como madera, piedra y mimbre, así como la incorporación de plantas y flores, añade calidez y conexión con la naturaleza.
2. Diseño minimalista: este estilo se caracteriza por la simplicidad y la funcionalidad, creando espacios ordenados y despejados con una paleta de colores neutra y mobiliario de líneas rectas.
3. Colores suaves y relajantes: el verde y el azul en tonalidades suaves transmiten calma y armonía, mientras que los tonos neutros permiten introducir colores y texturas a través de elementos decorativos.
4. Funcionalidad y organización del espacio: se debe tener en cuenta la creación de espacios específicos para el teletrabajo, así como aprovechar al máximo los espacios reducidos con muebles funcionales.
5. Iluminación: se recomienda aprovechar al máximo la luz natural y utilizar lámparas y apliques de luz indirecta para crear ambientes acogedores.
Siguiendo estas tendencias y consejos, podrás transformar tus espacios interiores en lugares acogedores, funcionales y personalizados en 2021.
Step into the world of interior design and discover the exciting trends that await in 2021. Just like everything else, interior decoration is constantly evolving, and it's important to stay up to date. Let the experts guide you through the predictions for the upcoming year. While everyone has their own unique style and perspective on home decor, it's undeniable that most people are drawn to the latest interior design trends. And why not? Decorating your home is a fun and rewarding task, especially when you find the perfect style that not only makes your space more comfortable and attractive but also reflects your personality.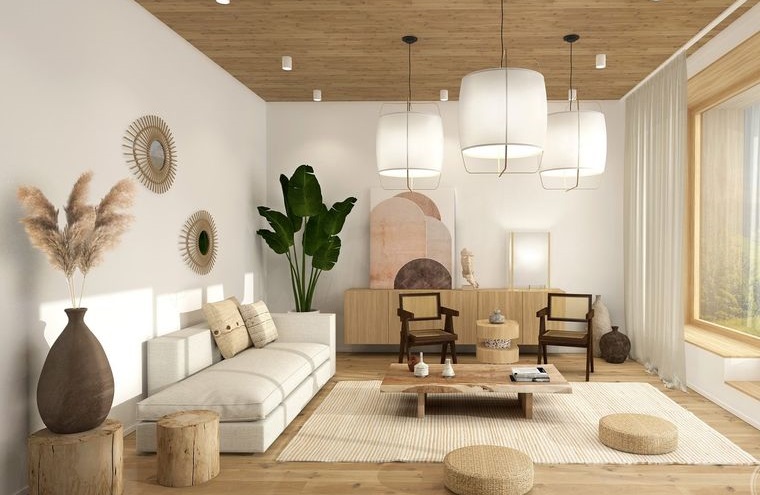 New Trends for 2021 in Interior Decoration
When it comes to redecorating your home, it's important to ask yourself what can be discarded, what can be stored, and what needs to be removed from sight. This first step may not be easy for everyone, as we often accumulate things in our homes for sentimental reasons or simply because we don't want to let go. However, simplifying your space is essential for creating clean and visually appealing rooms. Remember, it's better to invest in quality pieces rather than buying a lot of cheap items. Classic designs are a great option as they are built to withstand the test of time. In 2021, the focus is on respecting the environment and using natural materials. While there are beautiful bright colors to consider, the emphasis is on choosing timeless and durable designs that won't go out of style quickly.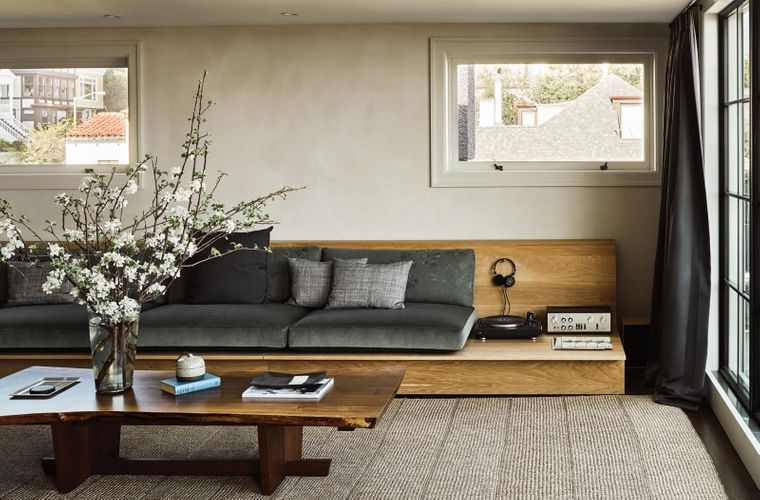 The Scandinavian and Japanese styles of interior decoration are known for their minimalistic, simple, and functional approach. These styles focus on simplicity, natural elements, and comfort. It's no wonder that designers are increasingly merging these two styles, creating a new trend known as "japandi." This fusion of styles combines the functionality of Scandinavian design with the rustic minimalism of Japanese aesthetics, resulting in a harmonious blend of art, nature, and simplicity. Japandi is set to be a popular trend in interior decoration for 2021, with its clean lines, bright spaces, and light colors.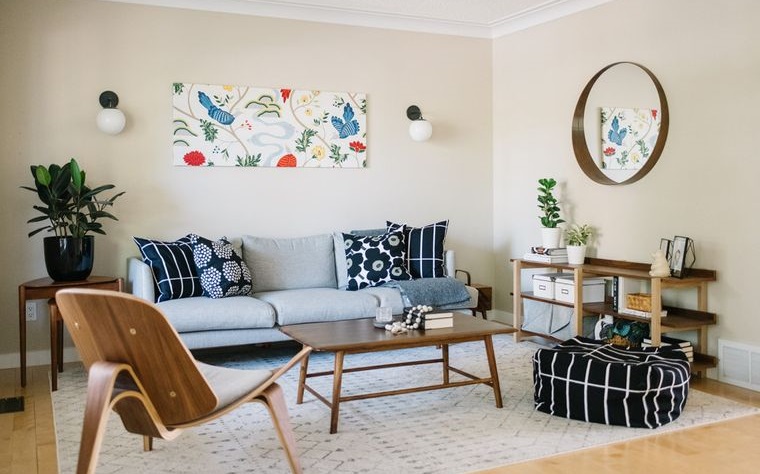 Personalize Your Space in 2021
Despite the various styles of interior decoration, most people are focusing on personalizing their space. While the japandi style will be prominent in the coming year, there is also a resurgence of vintage elements. Warm and modern environments, simple lines combined with design elements, are clear examples of how homeowners can infuse their personality into their homes. Thanks to technology and the wealth of inspiration available online, it's easier than ever to blend different styles and create a balanced and unique look for your home. So go ahead, make choices that reflect your taste and create the perfect balance for your space.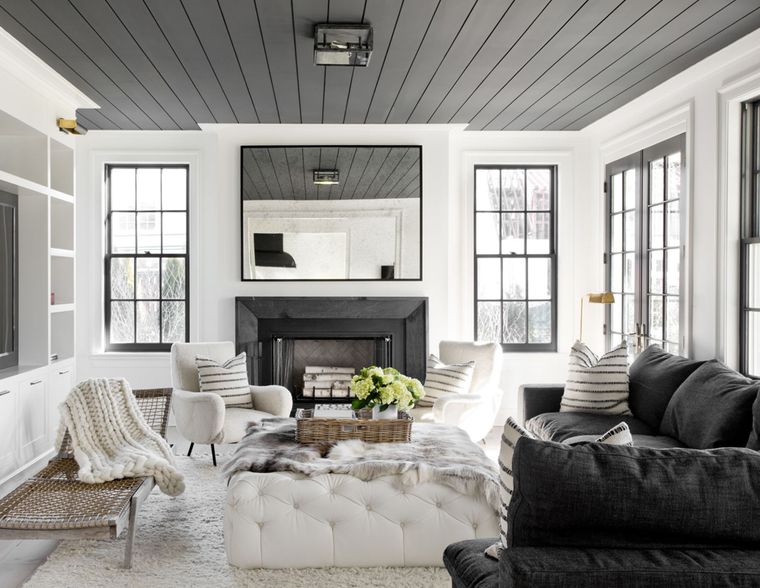 Asymmetry and Bold Patterns
In addition to the japandi trend and personalization, asymmetry and bold patterns are also making a statement in interior decoration for 2021. Breaking away from traditional symmetrical designs, asymmetry adds a dynamic and unexpected element to any space. Whether it's through furniture arrangements, artwork, or decorative accents, embracing asymmetry can create a visually interesting and unique atmosphere. Bold patterns, such as geometric shapes or vibrant prints, are another way to make a statement and add personality to your home. Don't be afraid to mix and match patterns to create a lively and eclectic look.
is utilizando materiales naturales en la decoración. La madera, la piedra y el mimbre son algunos ejemplos de materiales que pueden agregar calidez y textura a cualquier espacio. Además, estos materiales son duraderos y sostenibles, lo que los convierte en una opción ideal para aquellos que buscan un estilo de vida más consciente.
Puedes incorporar materiales naturales en muebles, revestimientos de paredes, accesorios decorativos e incluso en el suelo. Por ejemplo, puedes optar por una mesa de comedor de madera maciza, estanterías de mimbre o una pared de piedra en la sala de estar. Estos elementos no solo agregarán un toque de naturaleza a tu hogar, sino que también crearán un ambiente acogedor y relajante.
Además de los materiales naturales, también puedes incluir plantas en tu decoración. Las plantas no solo añaden vida y color a un espacio, sino que también purifican el aire y mejoran la calidad del ambiente interior. Puedes optar por plantas de interior fáciles de cuidar, como suculentas o helechos, o incluso crear un jardín vertical en una pared.
En resumen, la decoración de interiores en 2021 se enfoca en crear espacios acogedores y relajantes. El diseño asimétrico, los colores cálidos y terrosos, el blanco con detalles negros, los toques de color, los colores oscuros y los materiales naturales son algunas de las tendencias clave. Al incorporar estas ideas en tu hogar, podrás crear un ambiente único y atractivo que refleje tu estilo personal y te haga sentir en contacto con la naturaleza.Add a Touch of Nature to Your Interior Decor
When it comes to creating a calming and inviting atmosphere in your home, there are many ways to incorporate natural elements into your interior decor. Of course, plants are an obvious choice for purifying the air and adding a touch of greenery to your space. But there are also other natural elements you can use, such as stones, wood, seashells, and containers filled with beach sand.
You can even add murals of these elements if you don't have the real ones on hand. Natural fibers with different textures and designs, like wicker, rattan, and jute, are also excellent options. Consider using these materials for your furniture or as decorative accessories like rugs, baskets, or lamps to create a calming oasis in your home. Natural flooring options like wood, cork, or bamboo will not only look warmer but also feel more comfortable under your feet compared to artificial coverings.
One of the current trends in interior decor is to decorate with floral, botanical, or animal prints. You can also stimulate your senses with the scents of nature, such as incense and floral essences. Additionally, consider incorporating relaxing sounds like rain, wind, or the beach into your home. In 2021, the focus in interior decor is on creating comfortable and cozy spaces, regardless of the style you choose. Materials like marble, wood, and even concrete offer a combination of warm textures and cool colors.
Natural lighting is often overlooked but is just as important as artificial lighting. It's essential to let natural light flood every room in your home. Use lighter curtains to allow light to transform each space. Good lighting is key to creating cozy and spacious environments, so open your windows to let in fresh air. Make the most of your windows for natural light, fresh air, and beautiful views of the outdoors.
When it comes to interior decor, careful planning is crucial. Modern decor should be functional and well-thought-out in terms of ergonomics. Reflect your lifestyle in the arrangement of furniture and even the planning of walls. Consider your daily habits, activities, functions, and routines. Avoid cluttering the interior with unnecessary details. Instead, remove anything unnecessary and find a better place for each object or element, such as a lamp, armchair, or accessory. This will create a cleaner and lighter space. Using light finishes, especially on the walls, will give an additional sense of open space and expand the boundaries of the room. Don't forget to embrace natural textures.
For flooring, materials like granite, marble, solid wood, or even an accent wall will be the best solution. When it comes to colors, natural color combinations will bring a sense of nature into your home's interior. Don't overlook storage systems and furniture arrangements. They are essential for maintaining an organized and functional space. Remember to prioritize simplicity and natural elements in your interior decor to create a harmonious and inviting atmosphere in your home.Furniture with built-in storage will give your interior a sense of visual freedom in the room. Light and lighting are excellent tools that should be taken into account. Nowadays, there are technologies that can perfectly create a much more intimate atmosphere with the help of decorative lighting. Similarly, there are various systems to control lighting, sound, and even climate. And of course, don't forget about plants. A bit of vegetation will help you create a more relaxed and natural environment.
Interior Decoration for Bathrooms in 2021
Beautiful and Cozy Kitchen with Plenty of Natural Light
Dining Room with Japandi Decoration
Modern and Elegant Living Room Decoration
Natural Plants to Complement the Decoration
Bedroom with Texture and Natural Elements
Minimalist Style Bedroom
Simple yet Cozy Bedroom Decoration
Natural Materials in Minimalist Living Room Decoration
Beautiful Bedroom Decoration with Accent Wall
Simple Decoration with Bamboo Furniture
Living Room Decoration with Neutral Colors
Quality and Durable Furniture
Cozy Decor with a Stunning Sofa and Cushions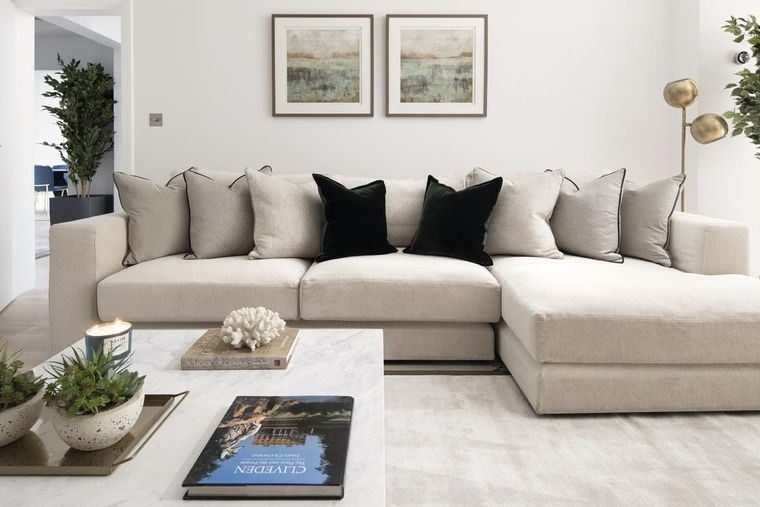 Japandi Style Decoration with Spacious Living Room and Large Windows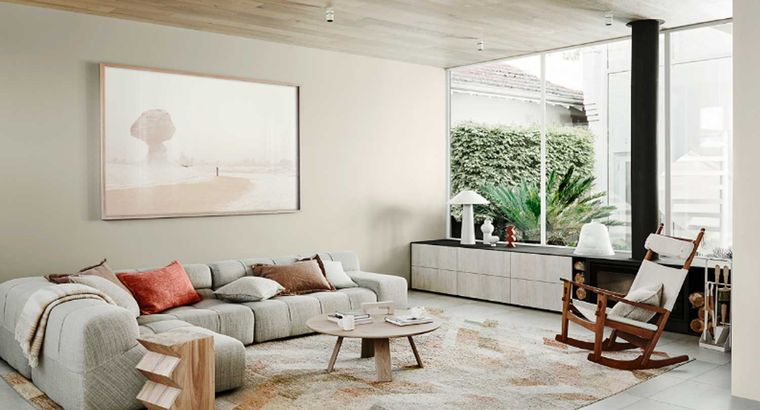 Bedroom Plants to Beautify and Purify the Air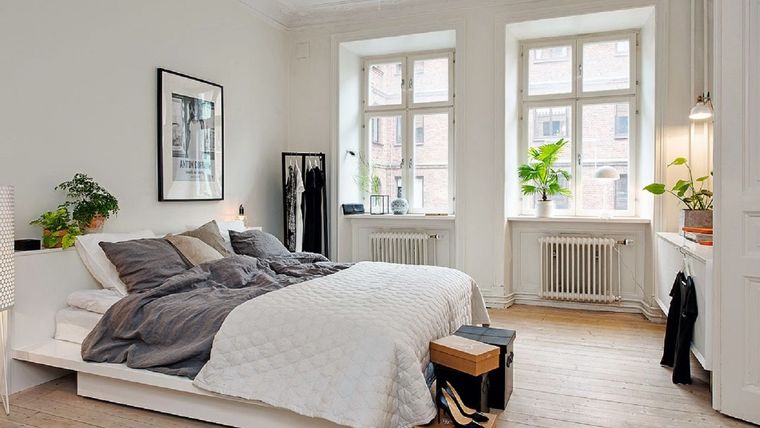 Earthy Colors for Interior Decoration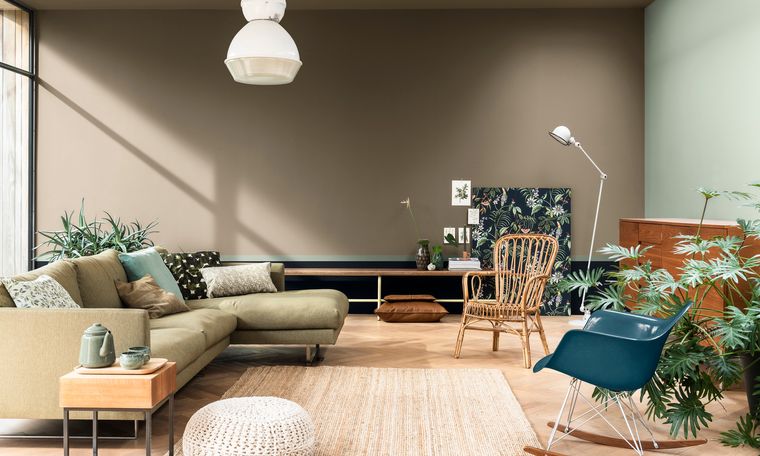 Perfect Combination to Decorate a Small Living Room
Beautiful Ceiling as a Focal Point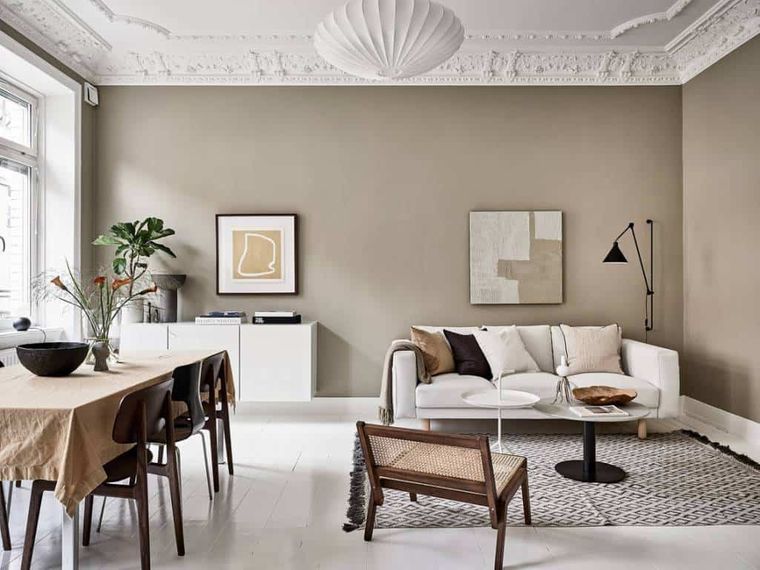 Gorgeous and Elegant Decoration with Dark Colors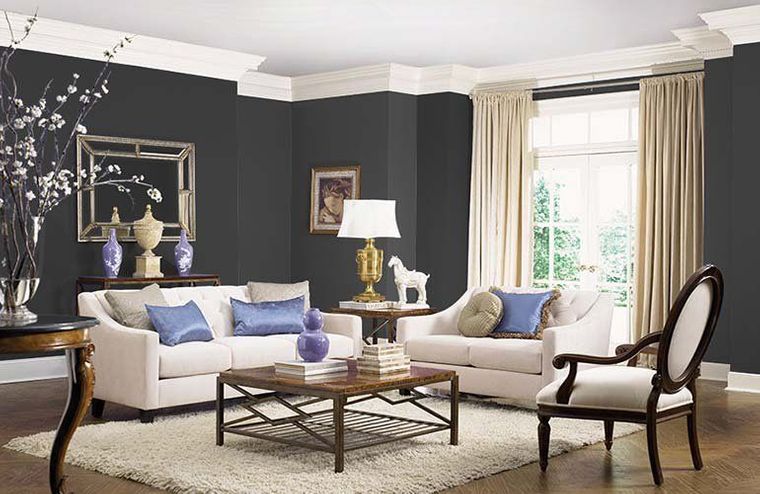 Wood, Stone, and Textiles to Complement the Decoration